Himachal Pradesh is one of the most beautiful state and one of the most desired tourist destination in India. Himachal located in the western Himalayan range, surrounded by Jammu & Kashmir and Ladakh on the north, Punjab ok west, Uttarakhand and Haryana on the south and Tibet on east. 
Tribes like dagi, hali, koli, dasa captured this area long ago. Some republics (janapada) of the Vedic periods were conquered by Raja h
Harshabardhan and later he divided into some local powers. Even they were attacked by sultanas several times. 
Usually Himachal is known as summer time destination. But the tourism of Himachal Pradesh took some efforts and made this state any time visit state. Being attached with Uttarakhand, Himachal is also called 'devbhoomi'. The temples of the Himachal are mostly made of stone or wood. Long pine trees, valleys, mountains covers with greeneries, somewhere covered with snow, furious gushing rivers have made this place paradise. Once the place used to be the home of Hindu monks and Buddhist Lamas. 
Now in modern time there is a cricket stadium built in Himachal and cricket is being played. You will definitely be stunned by the aerial view of the stadium watching just in TV. Then think what you will feel when you see Himachal with your own eyes. 
The best time to visit Himachal is February to June. Snowflakes fall during the winter time, in the months of October, November, December, January and February. February month is the best time to skiing in Rotang pass, Himachal. For trekking, paragliding, river rafting, camping, it is better to go in summer. 
The temperature of Himachal remains 0°C to 13°C in the months between November to march. In summer the temperature range is 5°C to 24°C (April to June). And monsoon time begins from July and stays upto September.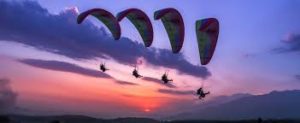 The best 9 places to see in Himachal are-
Kullu-Manali:

Kullu-Manali is known as the best hill station of the country. Kullu Manali is famous for fresh air and green mountain covered with snow. May, June and July is the ideal time to see Kullu manali and November to January is great time to see waterfall. It is ideal place for adventurous sports. Manali Bird sanctuary and an old ancient temple is also an attraction.

Dharamshala:

Dharamshala is known for home of Dalai Lama. Dharamshala is one of the best district of Himachal to visit. Previously told cricket stadium is built here in 2015. Beside of beautiful climate, multiple cultural people live there. May to July is best time to see Dharamshala, and November to January is for snowfall. Boating across Dal Lake, beautiful monasteries, Dalai Lama temple, royal khangra fort are special attractions here. Palampur, Bir Billing, Khajjiar are also popular places to see in Dharamshala.

Shimla:

Shimla is the capital of Himachal Pradesh. Shimla stands one of the most popular hill station of north India. Beautiful and stunning landscape view and pleasant weather can be enjoyed any time of the year in Shimla. May, June, July is best time to spend at Shimla. Shopping at mall road, trekking, hanuman temples are the local things to do at Shimla. 

 

Kasauli:

This cantonment town is called the gateway to Himachal, Located in Solang dist. 

Dalhiousie:

In the state Himachal Pradesh, there is a mini Switzerland, and we call it Dalhousie. Dalhousie has less population than Kullu, Manali and Shimla. Our beloved Freedom fighter Netaji Subhash Chandra Bose stayed here for months (in the year 1937) attracted by the beauty of this hill station. There is a water spring named after him. Dalhousie is one of the top hill stations in Himachal Pradesh. 5 hours away from Dharamshala airport, this green valley will blow your mind. April to July is the best time to visit Dalhousie and average temperature remains around 20°C. St. Francis, a Catholic church is one of the attractions in Dalhousie. The church was decorated with Belgium glass and quality stonework. There is also a church, named St. John's, has a library in it and contains books written about Dalhousie. Panjpula waterfall, Satadhara waterfall, Bhalei mata temple, Bakrota hills also increase tourists.

Great Himalayan national park:

The great Himalayan national park is a heritage park. This is a huge park, acquiring 4 valleys and almost 1000 square km. It is in the district Kullu. In 2014 it came in the list of UNESCO world heritage site. Being a remote area it is very hard and adventurous to trek inside the core area. 

Bir-billing

:

Bir billing is one of the best paragliding destination of the world. In October 2015, paragliding world cup held here, which was first time in India. Paragliding seasons are March to May, and October and November.

Beside paragliding, there have scopes for trekking, camping. It will be divine if you camp in the night under the starry sky, you just cannot express the feeling in words. Mountain biking, ride in toy train, visiting one of the beautiful monastery named chokling monastery also will amuse you.

Kufri:

If you are a snow lover, you should come Kufri. It is not far from Shimla. Located in higher altitude, the weather chill your bone. The best time to visit Kufri is November to march and the temperature remains within 5°C to -6°C. Skiing, Kufri fun world, horse riding etc. are the main attractions of Kufri.
Himalayan golden triangle: Thanedhar village, Sojha and Sangla valley are together called Golden triangle of Himalaya. In Thanedhar village is the first apple plantation of India. Cherry trees, Strawberry bushes are also cultivated here. Being located in a high altitude, Sangla valley is a challenge for trekking on trails. Sangla is not so popular among tourist, so to the explorers, Sangla valley is important.