Among all the tourist destinations of West Bengal Dooars is known as the best. Record says the north Bengal magnets more and more tourists than other tourist spots in West Bengal. The favorable weather and natural beauty is the main reason. The offbeat locations are also well known.
The Dooars in the foothills of the eastern Himalayas in northeast India around Bhutan. The whole districts of Alipurduar, Darjeeling, and Jalpaiguri, along with Barpeta, Goalpara, Kokrajhar, and Dhubri of Coochbehar district area belong under Dooars. Some northern areas are also included in the Dooars region. The meaning of dooars is 'door' (duar in regional language) and the section is the gateway to Bhutan from India. There are 18 ways, through which Bhutanese can work together with people breathing on the plains.
India has reached 140 crore population and for that tourist spots remain full during season. For this reason, offbeat tours are becoming new trends day by day. West Bengal also has some offbeat tourist destinations in the Dooars where people can enjoy their holiday and can stay in peace for some days. Those offbeat locations are-
Jhalang
Jhalang is a small village situated on the banks of the Jaldhaka River in the Kalimpong subdivision of Darjeeling district. Jhalang is very popular among adventurers and those interested in nature vacations. Located at the foot of the Himalayas, Jhalang has a large number of visitors; it is a well-liked offbeat tourist destination. If you go to more deep away and you will see ipecac, cinchona seedlings, and lots of therapeutic plants. These plants are very useful for making herbs and medicines.
Malbajar
Malbajar itself does not provide tourist attractions. If you are planning to visit the East Doors, Samsing, Santalekhola Jhalang, Bindu, Gorumara National Park, and more wildlife sanctuary, Gorubathan; Malbazaar should be your base point. People also come to spend peaceful days here. There are plenty of tea gardens in and around Malbajar that tourists can also see. The garden is worth a visit.
You can hire a car from New Jalpaiguri station. Buses are also available from New Jalpaiguri station to Malbajar.
If you are traveling from Kolkata, you have to reach by Kanchankanya Express from Sealdah to New Mall Junction Station.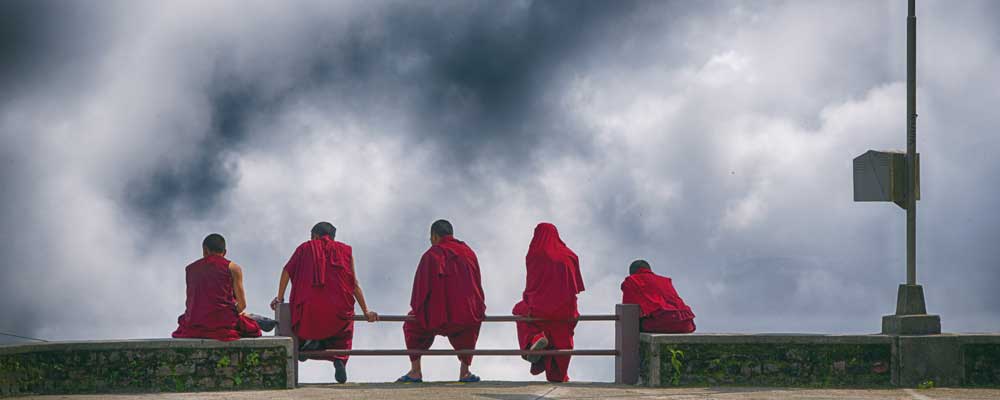 Bhutanghat
This location is known for its natural beauty, it is ideal for leisurely holidays and angling. The hills are decorated with plush green forests. The summer is light and consists of only a short period of the year; So the climate is always favorable for tourism. This is just an extended part of Boxer Tiger Reserve. Endangered species such as tigers, rhinoceros, make their habitat in the forest, and other species include deer, elephant, bison, birds, and reptiles. Bhutan Ghat is well connected by road and other parts of India and is the national highway number 6.
It is about 50 km away from New Alipurduar. Bhutan Ghat has located about 54 km from Alipurduar city.
Kolakham
Located at an altitude of 1868 meters, only 108 km from Siliguri, this is a village in the clouds. Enthusiasts can go hiking in the jungle. From this place, you can enjoy beautiful snow peaks, the never-ending green forests, and the variety of birds. A 5km trek will take you to the beautiful Changi Falls.
Samsing
It is located 18 km from the Neora Valley National Park. The flower gardens give this place an amazing view. Small streams, natural forests, tea gardens are combined to create a breathtaking landscape to visit and this area is called Samsing. Some families of the area could allow a stay at home for tourists. Beautifully constructed small houses, step-by-step cultivation in some rural areas, shaal, and simul solid trees are another attraction of Samsing.
Jorpokhri
The Jorpokhri is a small place at the top of a hill. One of the best offers of the little hill station is its precise view of the Himalayan snow-covered peaks and the Darjeeling landscape. You can see the landscape of the city of Kursiang from here. On a clear day, you can get spectacular views of the elegant Kanchenjunga peak. The village is near the Nepal and India border and protected by the Mechi River and Balason River.
Petrichor
It is part of the Kalimpong subdivision and Darjeeling district. It is a growing population that practices and encourages organic farming by harmonizing with the local villagers. Petrichor is not just a farm, for guests there has such great farm accommodation to experience it.
Petrichor is about 2 hours away from NJP and a less popular tourist destination is located on the way to Lava.
Kumai
Kumai is a new offbeat venue and tourist hub in the vicinity of the Doors area under the Kalimpong division. If you are looking for a peaceful and rural destination in Dooars, Kumai is the perfect place for you. This small town has mountains, forests, and rivers. There are several places for sightseeing on foot such as Buddhist stupas, Halley viewpoint, Gudarai viewpoint, Laligurus viewpoint, Kumai peak, organic tea garden, etc. Other attractions in Kumai are trekking and fishing.
The nearest railway station is New Mall Junction.
Bagdogra Airport is around 100 km.
Dalgaon
This village is a less known destination which is hidden by the forests of the Dooars. This destination is one of the most beautiful villages in the Doors area. Nature has given Dalgaon a climate that makes it a flower valley. Parts of Bhutan with beautiful landscapes are visible from here. India's oldest hydel-project is a sightseeing object on the Jaldhaka River. One of the best attractions is Dalgaon View Point which is about 2500 feet above sea level.
Bindu
It is the last village in India and Bhutan and Darjeeling district of West Bengal, India. A valley There is a dam on the Jaldhaka River. The dam is used to bridge the bridge between India and Bhutan. This is a highly protected area. Tourists are not allowed to cross the dam. Hydroelectricity is generated using water from the river Jaldhaka. It is a cooperation project between the two governments, India and Bhutan.
The nearest railway station is New Mall Junction.
Put aside the hesitation, and set for the locations, and explore more yourself.