South India region as its name depicts, belongs to the southernmost a part of India and is totally diverse from North India. South India includes five states namely Andhra Pradesh, Kerala, Karnataka, Tamil Nadu, and Telangana and three union territories namely Andaman and Nicobar Islands, Lakshadweep and Puducherry. Some of the largest urban areas in the South Indian region are Bengaluru, Chennai, Hyderabad, Kozhikode, Visakhapatnam, Kochi, Coimbatore, Madurai, Mysore, and Mangalore.
With an abundance of nature's beauty in its famous hill stations and golden sandy beaches, a roaring amount of wildlife, an architectural marvel of the century-old temples and therefore the glitter of the jazzing cities holiday destinations in South India has become the must-visits' of India. Beach lovers can enjoy beaches here. It is also very famous for the cultural dance of Kerala called "Kathakkali".
South India also contains various monuments, museums, fort, and palaces, etc. Experience the culture, religion, and history of this region in its small rural towns, quaint fishing villages and scented spice plantations. This is a wonderful part of India includes Kerala and follows the road less traveled – without sacrificing too many comforts. South Indian Routes offer several South India travel packages covering unusual experiences from beautiful and historical temples, to splendid hill stations, lush green forests and national parks, and exotic beaches. Explore the main South India sightseeing points with the variety of experiential tours and activities.
Be it a short trip or a long itinerary, a relaxing stay or an adventure holiday, whatever your travel preference, South India vacation tours for you to choose from. Temperature is much warmer in South India. Pack comfortable footwear like a slip-on, light cotton clothes, hats, sunscreen, etc. If visiting the hill stations, get warm clothes. Bring decent and conservative clothes for temple visits. You can easily communicate in English in most tourist places in South India.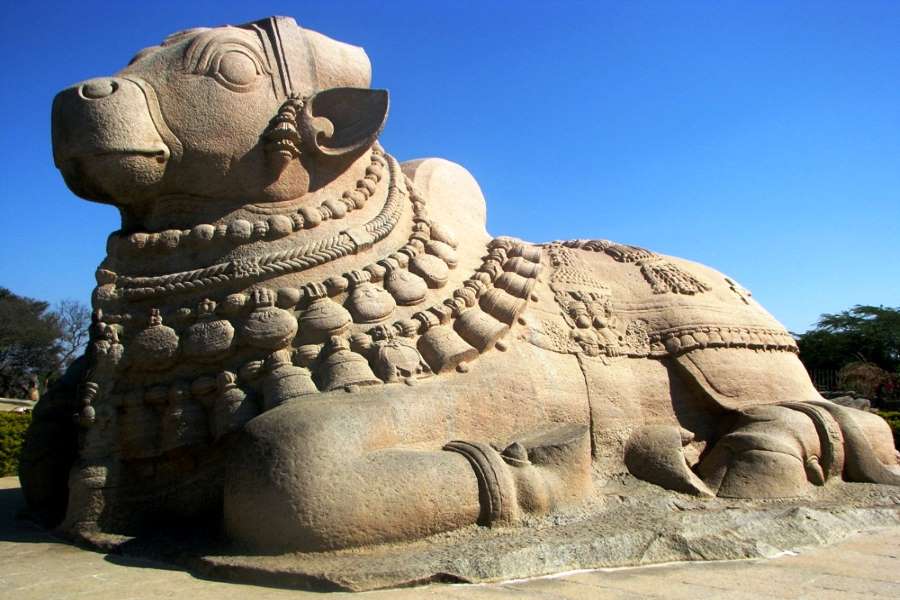 Hindi is additionally understood and spoken in Hyderabad, Chennai, Bengaluru, Cochin and most important tourist destinations within the south. However, people in traditional villages and little towns might not speak or understand aside from their language. Most tourists club Pondicherry and Mahabalipuram during their trip to Tamil Nadu because both are located on the brink of one another about 96 km away, which may be a two-hour journey.
You can arrive in Chennai and visit Pondicherry from Chennai via the East Coast Road (ECR). En route, you'll halt for sightseeing in Mahabalipuram followed by an overnight stay. The next day you can head to Pondicherry. South India is a very safe place for women tourists. Solo female travelers can easily travel in popular tourist destinations like Cochin in Kerala, Pondicherry in Tamil Nadu, Mysore, and Bengaluru in Karnataka, and therefore the city of Hyderabad.
It is advisable you book your South India tour package with a trusted travel agent and always seek advice on the current situations of the place. The temple of Tirupati is located in the town of Tirumala in the Chittoor district of Andhra Pradesh.
You will get direct buses from Chennai, Vellore, Bengaluru, Hyderabad, etc. to Tirumala. Tirumala also has its own railhead located 26 km away. Those traveling by air can board the flight to Tirupati Airport in Renigunta town about 39 km from the temple. Direct flights with airlines like Air India, IndiGo, SpiceJet, TruJet and StarAir are available from New Delhi, Hyderabad, Mumbai, Hubli, Madurai, Varanasi, Vishakhapatnam, and Bengaluru. An ancient port town situated about 60 km south of Chennai in Tamil Nadu, Mahabalipuram is understood for its stone temples and stone carvings. Madurai's Meenakshi Amman Temple is among the most impressive and important temples in South India.
The temple is large and there's such a lot to ascertain from its thousand pillared halls to its art museum, holy golden lotus tank to musical pillars, and lots of smaller shrines inside the temple complex. Virupaksha temple is one of the most important structures still intact among other historical ruins of Hampi. This sacred temple of Lord Shiva started as a humble shrine, which was later expanded during the reigns of the Vijayanagara Empire, The Tirupati Temple also known as Tirumala is one among the foremost visited temples in India and also one among the holiest Hindu sites. This popular pilgrimage spot is located in the Chitoor district of Andhra Pradesh.
South India is full of historical places in almost every city and town. You will love visiting the historical places like the Charminar with its four ornate minarets and arches inspired by Persian and Indo-Islamic architecture, the grand Italian-Tudor styled Falaknuma, and therefore the hilltop located fortified citadel – Golconda Fort.
Hampi is a riverside village in east-central Karnataka, which used to be the capital of the Vijayanagara Empire. Even in its ruined state, the many fascinating historical monuments of Hampi attracts the top number of backpackers and tourists from across the planet. Vitthala Temple Complex and Garuda Stone Chariot, Virupaksha Temple and Lotus Mahal, House of Victory and riverside ruins are a number of the places to seem call at Hampi on your South India tour.
The backwaters, the beaches, palm trees and greenery with serene waterfalls are all that await you in Kerala. Be it Alappuzha, its waterways and waterfall, the Fort at Cochin, the hill stations of Wayanad and Munnar or the beach in Varkala, this state will amaze you with its natural beauty.
The gold-topped temple of Venkateswara, the sprawling bustling life at Vijayawada with Undavali caves, a modern-day Ramakrishna Beach at Visakhapatnam or the smell of Hyderabadi Biryani, Andhra Pradesh will delight and satisfy all of your senses.
The southernmost tip of India's mainland is situated in Kanyakumari, also the best place to view the sunrise from the tip of India. The capital city of Chennai is known for Kapaleeshwar Temple and Fort St. George, Mamallapuram for Krishna's butterball and the hill town of Kodaikanal offers respite from the summer heat. The architectural temples and the natural wonders, both make it a must-visit destination.
The dive site and beach in Havelock Island, mud volcanoes in Baratang or the sea-side resorts of Kavaratti, Minicoy, and Kadmat Island make up for the attractions on the island archipelago of Andaman, Nicobar, and Lakshadweep. Majestic and beautiful yet unexplored, these islands are a must-visit on your South India tour. South India blossoms like a paradise for tourists looking for a mix of cultural heritage, nature, and adventure. This destination lies in the Western Ghat region of Kerala.
The scenic hilly terrain of Munnar to the holy shrine of Sabarimala to wild-life watching in Periyar National Park to aero sports in Vagamon, this hill district is truly an experience beyond excellent and 2500 above sea level.  Located at about 19kms away from Ooty is Coonoor, a magnificent hill-town resort in Tamil Nadu. This hill station is the second largest in south India and home to the Sim's garden, Doddabetta viewpoint, Catherine Falls and a part of the Nilgiri Mountain Railways track. Truly unexplored and unseen by many, anyone lucky enough to have stumbled upon this epic rocky landscape will feel so.
Gandikota is a small village located at the bank of Pennar in Andhra Pradesh. The downhill track from the canyon to the riverbed can be traversed on foot. Also, there is no transportation available once you are in this region.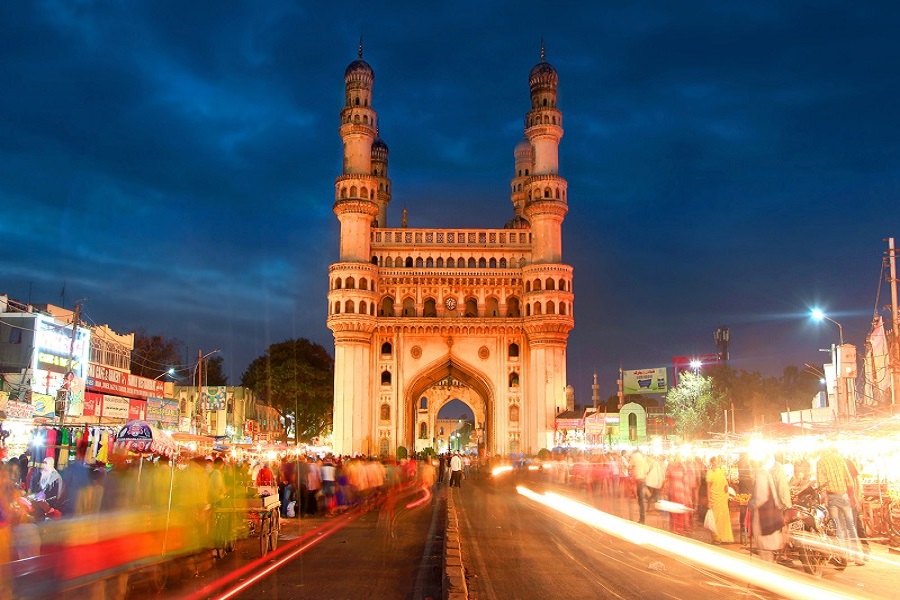 The Belum Caves are the second largest caves in the Indian sub-continent open to public access. Catch a bus from Tadripati to explore this longest limestone cave of India. Inside the cave, you will feel like you're on a treasure hunt.
Located in the Kurnool district of Andhra Pradesh bordering Telangana, this is the best place to quench your explorer spirit.
On the way to Goa from Mangalore, there is a stretch of road with a river on one side and a beach on the other, the Maravanthe Beach in Karnataka. With no nearby places to stay, this is a sure hit spot if you are looking for peace and tranquility at a beach like that of Goa.
Amongst the tourist places in South India, the island destinations of Andaman, Nicobar, and Lakshadweep have many beautiful places but less explored ones on the map. Try Neil Island in Andaman with beautiful outcrops and Agatti Island with an airway strip. The views don't get better than these.
South India is the place where great Indian rulers once ruled and so it has a rich past. Some of the greenest places in the nation are found in the South Indian region and so, nature lovers just fell in love madly with this place. Some of the rare species of flora and fauna are found just in South India and so, a number of tourists visit the dense forests, wildlife sanctuaries and national parks in South India.