Affordable tour packages from Kolkata:-
Dada Boudir Tour and Travels is committed to providing you best family tour packages from Kolkata. Being a one of the reputed travel agencies in Kolkata we always give first priority to customer satisfaction. We have plenty of tour packages with fixed departure dates from Kolkata. Choose the best tour packages from kolkata for yourself, friends and family.
Kashmir with Vaishnodevi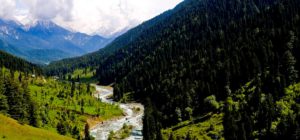 Kashmir is known as heaven on earth. Kashmir is a travel place for romantic lovers, honeymooners, friends, family and adventure lovers.  The best time to visit Kashmir is during spring from the month of March to early-May. But if you want to visit from March to October the weather is perfect and flowers, fruits, and alpine meadows blossom beautifully. There are no direct trains to Srinagar from any of the major cities. If you really wish to travel by train only, then you can take a train till Jammu or Udhampur and travel from there to Srinagar by the local DEMU train or by bus or taxi.
However, the most convenient way to travel to Srinagar is by air. Gulmarg is one of the most popular skiing destinations in India. Mid-December to mid-March is the best time to visit Kashmir if you wish to hit the slopes in this town. If you wish to visit Vaishno Devi, the closest railway station is at Katra. You can take a train here from Delhi and many other cities in India. You can expect frequent power cuts on the houseboats. Also, the housekeeping is not available at all hours. Since the food as to be brought from outside, timings of all meals are also fixed to prevent the food from getting cold.
The tour package to Kashmir from Kolkata will include sightseeing tours to Nehru Park in Srinagar, the Apharwat peak in Gulmarg, and the Lidder River in Pahalgam. These are popular tourist places included in most Kashmir tour packages. Also, there are activities like Shikara rides and Gondola rides. The most beautiful place in Kashmir is Srinagar, Pahalgam, Sonamarg, Drass, Leh, Zanskar, Pangong Lake, Nubra Valley.
Srinagar is the largest city and the summer capital of the Indian union territory of Jammu and Kashmir. Pahalgam is a tourist town and a notified area committee in Anantnag district of the Indian Union territory of Jammu and Kashmir. It is a popular tourist destination and hill station. Its lush green meadows and pristine waters attract thousands of tourists from all over the world each year.
Sonmarg, which means 'meadow of gold' has, as its backdrop, snowy mountains against a cerulean sky. The Sindh meanders along here and abounds with trout and mahseer, snow trout can be caught in the main river. Dras is a town in the Kargil district of the union territory of Ladakh in India, on NH 1 between Zoji La pass and Kargil town. It is often called "The Gateway to Ladakh". Leh, a high-desert city in the Himalayas, is the capital of the Leh region in northern India's Jammu and Kashmir state. 
Zangskar is a subdistrict or tehsil of the Kargil district, which lies in the eastern half of the Indian union territory of Ladakh. Pangong Tso, Tibetan for "high grassland lake", also referred to as Pangong Lake, is an endorheic lake in the Himalayas. Nubra is a tri-armed valley located to the northeast of Ladakh valley. Diskit, the headquarter of eponymous Subdivision and also of Nubra tehsil, is about 150 km north from Leh town, the capital of Ladakh, in Indian-administered Kashmir.
Vaishno Devi, also known as Mata Rani, Trikuta and Vaishnavi, is a manifestation of the Hindu Goddess Mata Adi Shakti/Adi Parashakti. Vaishno Devi Mandir is a Hindu temple located in Katra at the Trikuta Mountains within the Indian state of Jammu and Kashmir. After arrival in Srinagar, transfer to Houseboat in Nigeen lake and your Kashmir tour package will start. This state provides unique experiences to its tourists in the form of spicy native food along with a variety of teas, long walks or a jagged trekking experience on the many mountains in the region, marveling at the cozy houseboats on the lakes of Srinagar and visiting the many pilgrimage sites, temples and religious and spiritual centers that are present throughout the state.
Viste the tour itinerary for Kashmir with Vaishnodevi:  https://www.dadaboudirtourandtravels.com/tour/kashmir-with-vaishnodevi/
For more tour packages visit: https://touroperatorinkolkata.com/
Hill station tour packages:-